We make it Easy for you
Purchasing a vehicle can be a very overwhelming experience, and because of that you need to be comfortable with not only the vehicle you are purchasing but the dealership you are purchasing from. This is definitely one of the things we strive to uphold at Used Car Buyers. Our Hatfield Branch opened its doors on the 29th of November 2019. We are happy to say you will hear this name "Used Car Buyers" more often as he brand expands.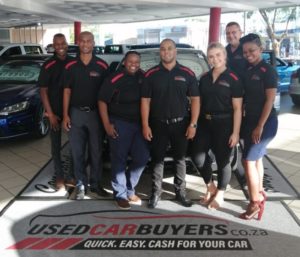 Our Hatfield branch consists of 5 sales executives, with the team currently being led by Linden Jacob as the Branch Manager. All our sales executives have a vast experience in the motor industry, thus ensuring that your visit to our dealership is extremely pleasant. As the name says we specialise in Pre-owned vehicles from entry level brands to luxury brands and this is how our sales process works.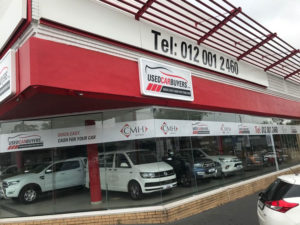 Evaluation – You can give us information regarding your vehicle e.g mileage, year model, any previous accident etc.
Inspection – We will then book a date with you to inspect the vehicle, as part of us making the sales process easier, we can also come to you to do the inspection.
In-house Paperwork – Once the inspection has been completed we do have a few in-house forms we will need to complete with you to make sure we offer you the best price on your vehicle
Payment – The part of the process we love, we will then send you money for your vehicle through an EFT Transfer.
Licensing of Vehicle – You leave this part to us to sort that, we made sure that all the necessary name changes are completed.
You really do not have to struggle with re-selling your vehicle, we at Used Car Buyers guarantee you quick, easy cash for your car. Visit our Used Car Buyers Hatfield branch on
Address: Richard St & Pretorius St, Hatfield, Pretoria
Telephone Number: 012 001 2460